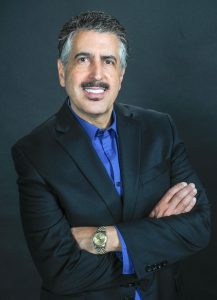 Paul Aziz Zarou – Writer and Business Professional
An Arab American born and raised in New York by Christian Palestinian immigrants, Paul moved to Los Angeles early in his working life, where he raised his family and now lives with his wife. Paul has had a thirty-plus-year career in technology sales and management and writes in his spare time. His love of literature, history and politics is what motivates Paul to tell stories. As a writer of novels and screenplays, Paul enjoys exploring both the social and political landscapes of the past and the timeless complexities of family dynamics.
For over the past twenty-five years, Paul has also been affiliated with The Humanitas Prize, an organization that recognizes film and TV writers who explore the human condition in their storytelling.